Stray Shadow
Oh Sh*t! Wrong Side of Heaven!
(Arachnomancer, Book 2)
$5.99
· 548 Pages · 134,751 Words
GameLit
Comedy
Isekai Fantasy
Adventure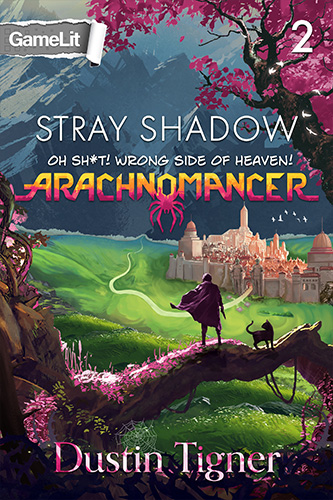 Heaven sucks. It most definitely, undeniably did not live up to the expectation of a paradise in the clouds, not with the talking spiders, evil priests of Light, and war, lots of war.
Those of Light simply wouldn't leave the fledgling village—Dedu Tedu Novus—alone. Peace was not on the menu. The seven declarations of war made that point crystal clear.
Worse, in a series of unfortunate and escalating events, our stray King of Shadows finds himself where he really ought not to be.
But maybe . . . this is a good thing?
Probably not.
Dhane, Dhane, Dhane . . . what ever will you do next? Uncover forgotten truths? Form alliances with monsters? Take a stroll in the most dangerous places a Shadow can be?
Probably.
Stray Shadow is the second book in the Arachnomancer, GameLit series. It's chock full of funny, fun, and silly things, including a butt-lickingly cute cat. Join Dhane on another wild adventure as he continues to fight for the Cobalins; meet whacky, new friends; and find himself in the most bizarre of situations.