About Dustin Tigner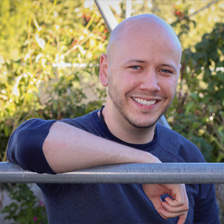 The name's Tigner, Dustin Tigner, and I'm a big nerd.
I mean! "Shaken, not stirred."
You already know—no doubt—that I write things. Creative things. Funny things? Well, I try. What you probably don't know about me is . . . a lot of things. So this here section is just going to be me talking about myself. What joy!
I've always wanted to be a writer
When I was about eight years old, I used to have this goal of being the youngest traditionally published author. The clock was ticking. Cue the anxiety. Of course, I had no idea that Dorothy Straight had already claimed that title at the age of four, in 1962. . . .
The problem with me—a problem that has certainly not gone away with time—is that I find most creative work fascinating.
This gets in the way of setting world records.
You see, despite being the writer, I love imaginative paintings of landscapes and fantastical animals and portraits. These artists tell stories in a different way, and that inspires me to do the same. I want to pick up the brush and turn my crazy books into something people can visually experience.
But then I hear an amazing song like Valor (Anthem OST) . . .
And it's off to music school!
Like, wow, I love this. I love it so much I want to make my own crazy-awesome music. I love it so much I have a dozen books and courses on composing, two electric pianos I can hardly play, a thousand dollar sound library from Native Instruments, FL Studio, StaffPad, and various other apps to help me sight read music notation.
But does this madness stop there?
Of course not!
I designed this website from nothing. Pushing pixels around is a lot of fun and satisfying when things just come together so well. The site is built using HTML, CSS, and a tiny splash of JS, glued together with Hugo—a static site generator—and hosted for free on CloudFlare Pages.
I'm actively training to narrate my own books, which is why they take so long to write: I act out everything, multiple times. This is actually something I need to curtail, or I'll never get to the dozens of stories and series I want to write.
There are applications I want to develop for writers (but mostly for myself). And there are games I want to design that provide some interesting ways to experience my various worlds, like a tiny pixel art tower defense game or role-playing game.
Just who is this guy!?
Oh, stawp!
Alright, down to the details.
I was born on December 28th, 1984, three days after Christmas.
I graduated from Dixie State University in 2011 with a BS in Computer and Information Technology. Essentially, I didn't want to choose a specific focus (Computer Science, Information Technology, or Visual Technology, aka programming, servers, and design), so I did the reasonable thing: all three!
This sounds like me, right?
I'm probably the only student to have completed three senior projects. In fact, I graduated with so many credit hours I could have gotten a second associate's. My counselor told me that was dumb. Sad.
I'm an INFJ or INTJ on the Myers-Briggs Type Indicator (I test for both and have studied psychology—because I'm a writer and personalities are important—to know that I fit quite well in either). I even developed a little character generator that uses this information.
My CliftonStrengths assessment places my #1 strength as a Learner. I learn things, lots of things, non-stop. This often pulls me into too many directions. I have to fight all of these interesting pursuits off, or I'll never finish projects.
My top five strengths are Learner, Futurist, Focus, Intellection, and Strategic. I'm a strategic thinker, always planning for the future, which is why I hand-built this website, host my own newsletter, and—despite being in Kindle Unlimited—stand opposed to depending on Amazon and Audible.
A few old projects
LegendFire

When I was 18, I decided to build a writing community to help me become a writer. Yeah, this is what developers do. Instead of actually sitting down and writing every day, I invested untold hours over six years running a community.
This experience helped me in many ways—including writing—but my focus was so much on building this community I didn't write anything (creative).
After six years, I went off to college and sold the website to the community. After nearly a decade, they closed their doors, but then came back!
7Strains : The Infectious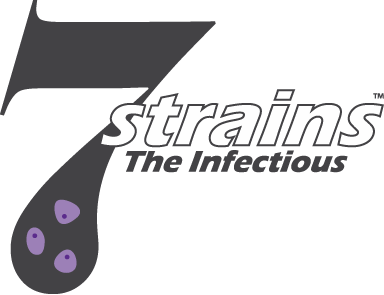 One of my senior projects was an Xbox 360 game. The thing I liked so much about senior projects—and why I did three of them—was that they gave me complete freedom to do whatever I wanted. DSU doesn't have a game design class, but I wanted to make video games.
I started programming when I was in elementary. And guess what I programmed? Text-based RPGs. I'm sure it makes a lot of sense why I coined GameLit. :)
Webnovie
Alas, no cool logo for this one. In fact, I never finished it.
Webnovie was meant to be an open-source, self-hosted solution for publishing web serials that provided a great reading experience.
I accomplished most of what I wanted to, but then—due to the pandemic—I lost my income. So the code is 90% done and no longer fits my future plans. I was, however, able to use some of the styles on this website. Check out Dungeon Runner and click the sample chapters.
That's it! That's me in a nutshell. If I accomplish anything noteworthy, I'll add it to this page. If you've read this far, I'm flattered. I hope you found it interesting! Make sure you subscribe to my newsletter or say hello. :)